Hart Mountain Cabin is the perfect place to stay as your "home base" as you explore the Hart Mountain National Antelope Refuge! The two of us and our two dogs loved the cabin and its peaceful setting; wish we could've stayed longer! The cabin was clean and cozy, and included everything we could've wanted. We met Allan who was super nice, but also left us alone to do our own thing. Great trip; we'll be back! - Kayla & Nick
About Hart Mountain Cabin and Log House
Hart Mountain Cabin and Log House are located 1/4 mile from the center of Plush, with a fantastic view of the Hart Mountain Antelope Refuge, in the high desert of South Central Oregon. Situated near the Fremont National Forest and the Warner Mountains, it is the gateway to numerous recreational activities.  It is under new ownership as of March 1, 2020.  We look forward to this adventure and exciting things to come!  Call us  for questions!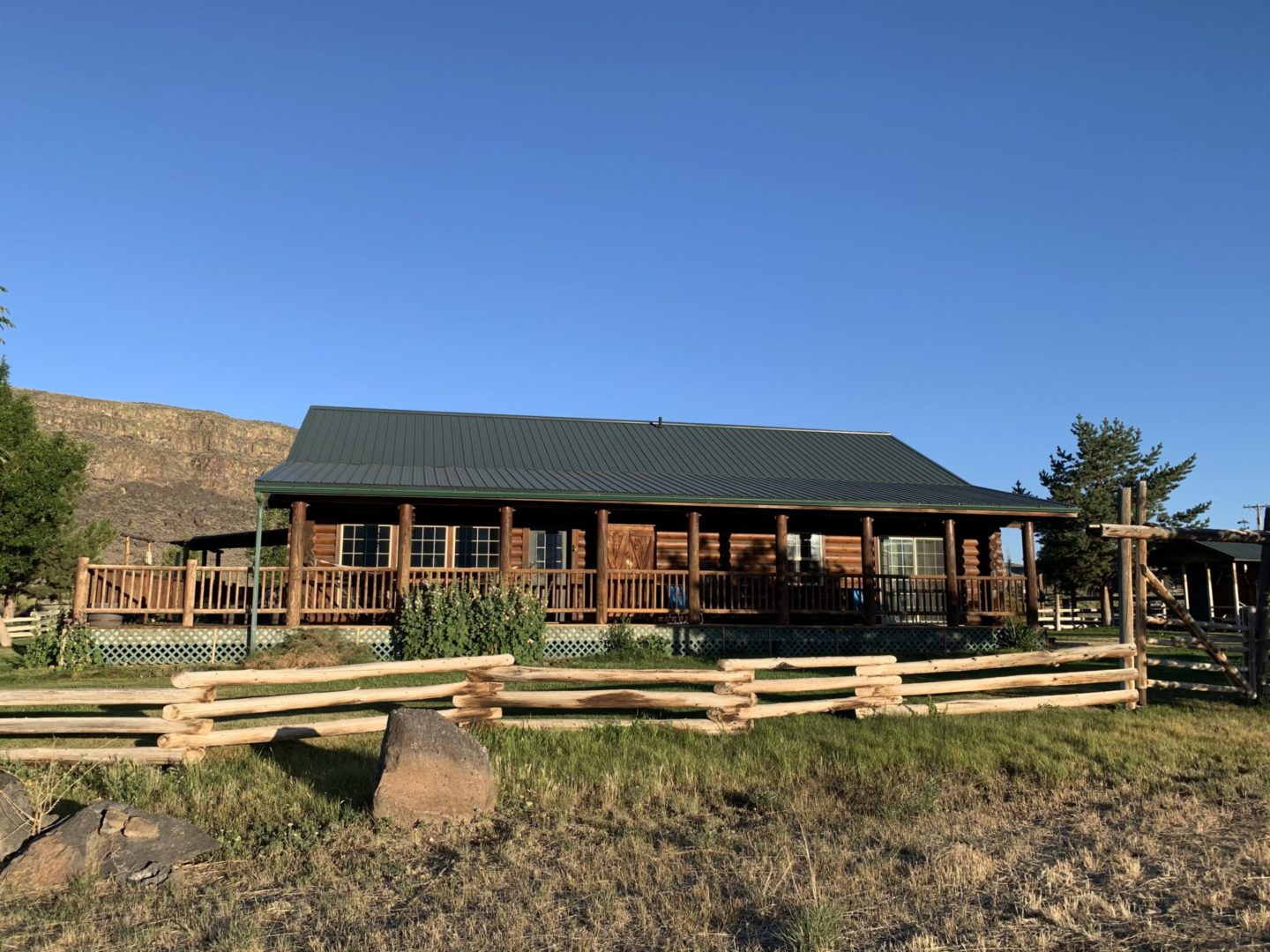 Perfect getaway! Cabin is so well appointed and comfy offering a wonderful refuge after a day at the sunstone fields.We loved watching rabbits in the yard and befriending the resident horses. Can't wait to return! - Shannon & Dave
Accessible by car, bike and the occasional private airplane.
There is no public transportation available in this area.